The challenge of melding sustainable design principles and clients' desires for luxe and efficient spaces is holding back neither architects nor product designers. This week's selection of wares follows a similar principle of bringing eco-friendly design to high-end fixtures, minimalist finishes, and ubiquitous technology: from a pendant featuring sustainably harvested wood to an industry first in green insulation, and to a window air conditioner that lets users monitor and control their energy consumption.
Aluminum Breeze Panel Folding Glass Wall, Zola Windows
Energy efficiency still risks being traded for aesthetics in high-end spaces—particularly when clients request windows and doors that offer expansive and unobstructed views to the outside. A new folding glass wall system from Zola Windows aims to give designers another option to help satisfy clients while maintaining the envelope's thermal performance. The Aluminum Breeze Panel system can span up to 32 feet and is fitted with low-iron glass that has an R-11 triple glazing and a visible light transmittance of 73%. Each panel can be specified in dimensions of up to 4' wide and 10' tall. Four track options and multi-point locks are available.
Escape-S, Ray Power for LZF
Irish designer Ray Power crafted the Escape S pendant for lighting studio LZF using FSC-certified flexible wood veneers that are fabricated using a proprietary chemical-free process. Individual wood slabs comprising the luminaire's shade lean on each other, the designer says, to mimic the look of dominos falling into a pool of light. The luminaire measures 15.7" wide and 11.8" tall and it can be lamped with either a medium base or base up-charge 18W CFL or a 100W G25 incandescent. Its wood veneer is offered in 11 finishes.
Reclamation, Crossville
Your client may not be setting up shop in an industrial shell, but that doesn't preclude its aesthetic from suggesting otherwise. Crossville's Reclamation collection features digitally printed designs inspired by reclaimed materials in urban renewal projects, combining modern design with the rustic look of well-worn wood, metal (steel city, shown), and concrete. The tiles contain a minimum of 4% recycled content and are certified under the Green Squared sustainable products program. For use indoors on floors and walls and outdoors in vertical applications.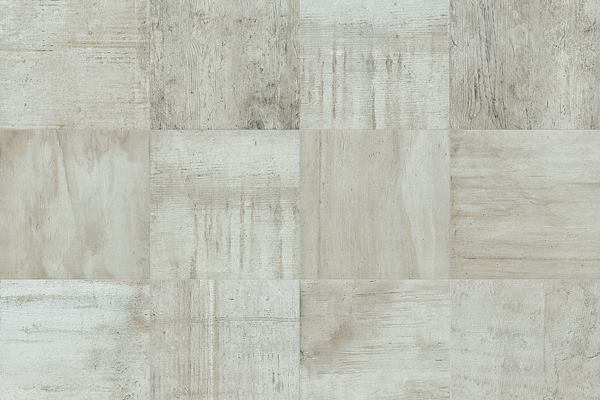 Aros, General Electric and Quirky
Window units used to cool spaces can now have the automation and monitoring capabilities offered for centralized air-cooling systems. Aros, the latest product from a product-design partnership between Quirky and General Electric, is a smart thermostat that turns a technology that trends less-energy-efficient into the latest gadget to join the "Internet of Things." Designed for use in rooms measuring approximately 350 square feet, the 8,000-Btu unit distributes cold air from its top rather than its front. The concept was devised through Quirky's crowd-sourced product development process and initiated by a former U.S. Department of Energy executive. The Wi-Fi enabled unit can be controlled using a related smartphone app that monitors cooling costs and recommends settings to help users stay within a budget.
Insulated Metal Panels with IPN-Nano, Kingspan Insulated Panels
Manufacturers that fabricate or use foam insulation in their products sometimes take heat for the material's negative impact on the environment. Kingspan says that it has formulated a market first: IPN-Nano is a proprietary high-endurance foam insulation that has an ozone depletion potential of zero and is free of halogenated flame retardants, which are notorious for their toxicity. For use in the company's insulated metal panels.
EcoRaster, Purus North America
From German manufacturer Purus is a permeable paving alternative that is trying to break ground in the U.S. after two decades on the market in Europe. The EcoRaster grids are made entirely of low-density polyethylene sourced from recycled plastic bags and they can support up to 36 tons per square foot. Designed to manage stormwater runoff and soil erosion in applications including parking lots, driveways, emergency access roads, and landscaping, the grids can be filled with grass, gravel, pebbles, and other recycled fillers.
This post has been updated from its original publication.