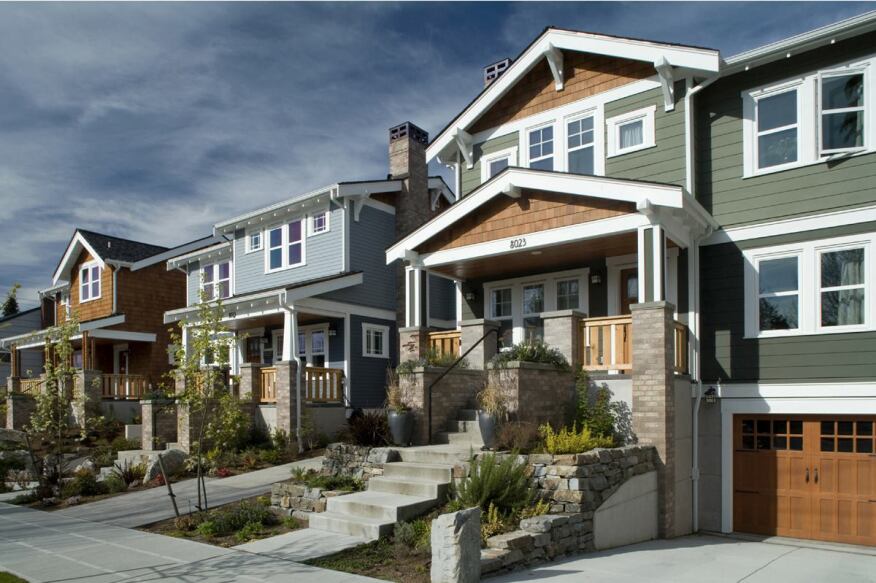 This week, Fannie Mae launches a new multifamily program to improve financing for energy and water efficiency. Green Rewards, now available nationwide, is geared toward improving the quality of multifamily buildings while lowering utility costs, saving both building owners and tenants money.
The program provides access to bigger loans and lower all-in interest rates that support smart improvements to properties. Using the projected savings for both the building owner as well as renters, and a reduced all-in interest rate, building owners save money on big loans overtime. Upgrades that building owners have improved access to as a result of Green Rewards include adding renewable energy sources, updating appliances to be more efficient or ENERYSTAR certified, applying for green building certifications such as ENERGYSTAR or LEED, and installing water-reducing irrigation systems.
MultifamilyBiz provides this example:
For example, a multifamily property seeking to refinance a $10 million loan could receive an additional $250,000 in loan proceeds to make energy- and water- saving improvements that will reduce its annual $140,000 energy and water costs by 30 percent. Green Rewards includes a portion of the owner's and the tenant's projected energy- and water-cost savings in the loan's underwriting, resulting in greater loan proceeds than a typical loan. In addition, Green Rewards reduces the all-in interest rate by 10 basis points; on the same $10.25 million loan this could result in savings of more than $98,000 in total interest over the 10-year loan term.
While this is not the first green financing opportunity from Fannie Mae, it is the largest for multifamily buildings so far and has a direct link to opportunities for a decrease in rents, lowering utility costs, and improving multifamily building resilience.
Read more about the Green Rewards program from MultifamilyBiz.