The water shortage in California has not scared off newcomers to the region. In fact, it's quite the opposite for the drought-stricken state and parts of the Southwest experiencing a lengthy dry spell.
As The Brookings Institute reports, the latest U.S. Census data shows that overall, the country's population grew by roughly 45.2% between 2000 and 2014--and more than half of that growth took place in counties with some level of drought.
"The largest population gains have often been concentrated in the driest counties overall. For example, of the 10 counties where population has increased the most since 2000, seven are currently in the midst of a drought."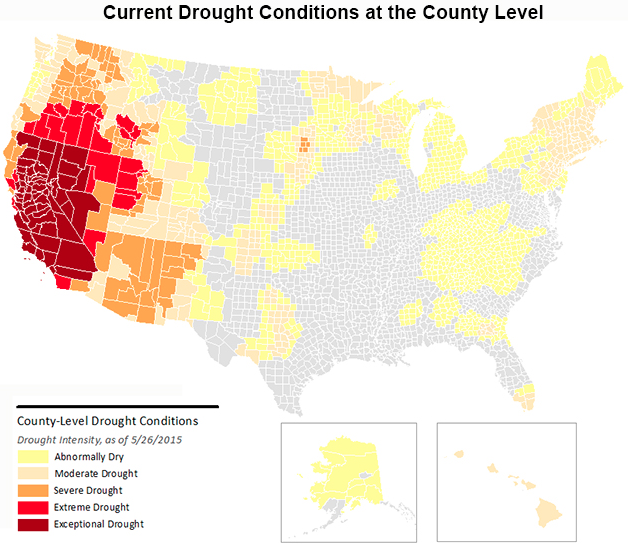 The population surge means more pressure on the water supply and infrastructure, but it also means builders will be required to come up with creative ways to meet new restrictions, including turf codes.
Although reports have indicated a slow in new construction in the Southwest, possibly due to the drought, permits are still being issued with gusto in some of the more heavily impacted areas, including Sacramento and sections of Orange County, Calif.