Designed by Paris-based architecture firm Encore Heureux, the gorgeous Circular Pavilion, as the name suggests, is an eco-friendly building made with recycled materials that follows the trend of circular economy.
The 750-square-foot wooden cabin with a unique, crown-like roof will serve as an office for a sports association's club in the 14th district in Paris, France.
Believing that every material has a story, designers at Encore Heureux collected used building materials from various sources and explored how to bring them back to life. Eventually, they came up with the idea to construction a building façade from 180 disposed wooden doors. All of the doors were obtained from construction sites, erroneous orders or unused stocks.

Each door has a unique color, and doorknobs are spread across the front of the structure in an orderless but delightful way, serving as ornaments on the facade.
To create the building's framework, designers used leftover pieces from the construction site of a retirement home, and 50 wooden chairs collected from landfills were repainted and refurbished for furniture inside.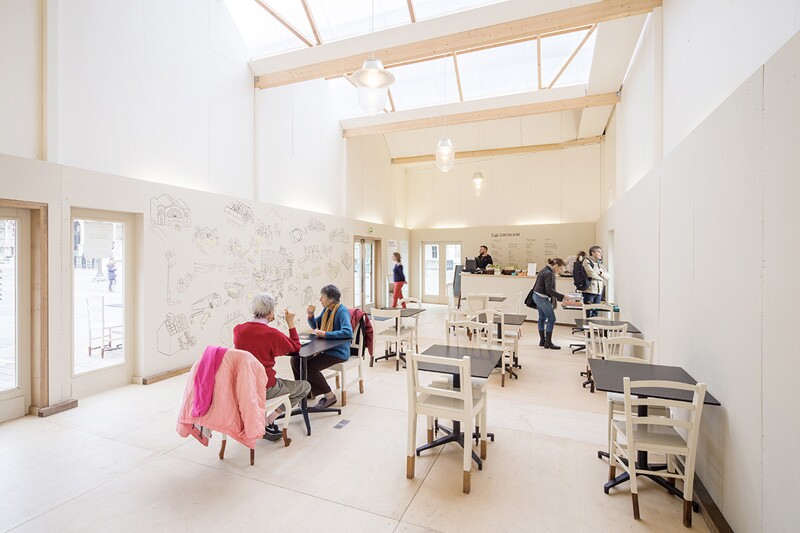 Circular Pavilion was previously exhibited in the square in front of the Hotel de Ville in Paris, to showcase the innovative use of materials. From mid October to early January, the building impermanently served as a café and hosted a couple of panel discussions and workshops.
Head over to Contemporist for more details about this project.