Sonnen is breaking into the U.S. residential energy storage market, which has been growing exponentially in the last few years as net-metering dies off.
Its new sonnenBatterie eco compact is a 4kWh residential solar battery solution similar to its competitors like Tesla's Powerwall. The eco compact applies Sonnen's self-learning software used in its commercial products to increase solar consumption, manage time of use and support grid services.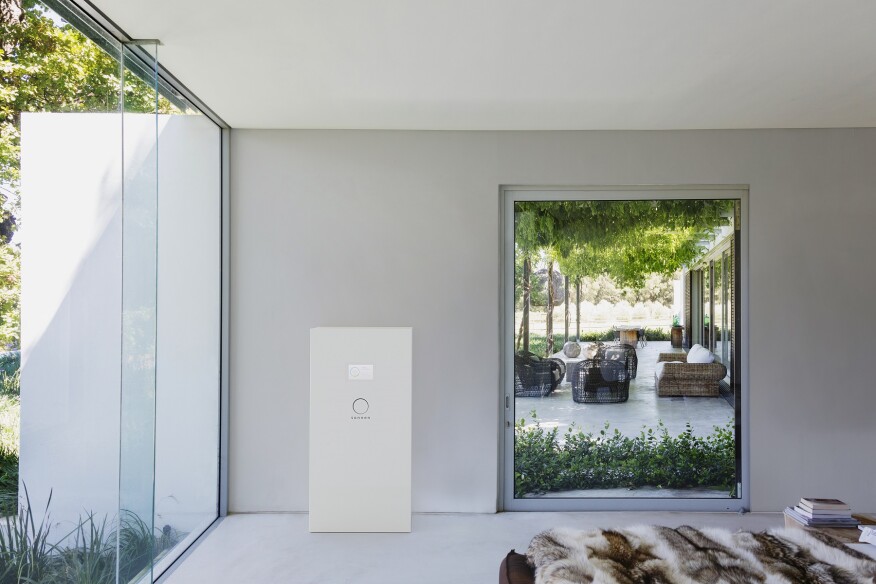 At $5,950, Sonnen's 4kWh eco compact is competitive, considering it includes an inverter and is warrantied for up to 10,000 cycles or 10 years. Comparatively, Tesla's 6.4kWh Powerwall retails at $3,000 but does not include the inverter. Sonnen's eco compact can also be expanded in 4kWh increments up to a 16kWh unit.
"We've seen increasing demand from our installation partners for a lower cost energy storage product that enables homeowners to use more of the power generated by rooftop solar systems," Boris von Bormann, CEO of sonnen, Inc., said in a release. "With the sonnenBatterie eco compact we are providing a simple, cost-effective version of our proven energy management technology that enables more solar-powered homeowners to supply up to 100% of their own power needs. As a result we expect to see a dramatic increase in the installation of storage across the country".
Sonnen is currently accepting pre-orders for its new residential product and plans to start delivering by the end of the year.
This article was originally featured on our sister site, BUILDER >>