Location: Minneapolis
Principals: Julie V. Snow, FAIA; Matthew Kreilich, AIA
Founded: 1995
Size: 16 employees
Little-known fact: 2014 AIA MN Bowling Champions
What was the biggest lesson you learned from your COTE Top Ten winner, the U.S. Land Port of Entry in Warroad, Minn.?
Matthew Kreilich, principal: Never take the subsurface conditions for granted.

What insights from this and other sustainable projects would you share with other professionals?
It is tremendously important to get to know and understand the local labor force that will be constructing the building.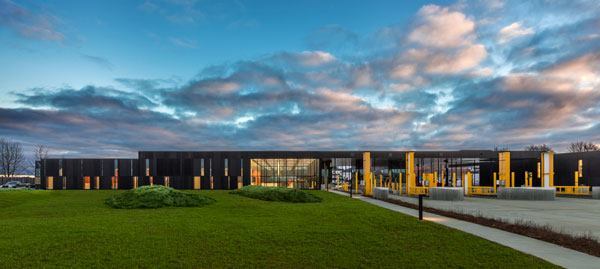 What is your firm's philosophy on sustainable design?
We don't think about sustainability as an added design strategy. It's integral to everything we do.

What kinds of sustainable solutions are non-negotiable for your firm? What are the baseline standards your firm aims to meet with every project?
Access to daylight
Local material sourcing
Reducing finishes/materials to essentials–using recycled and rapidly renewable materials
What are the top energy-saving features you put in your projects?
Lighting controls
Efficiency in layout
Water conservation
How do you think these types of innovative green solutions, products, and strategies, might become standard?
Measuring and recording metrics from projects to show our client's actual payback and energy cost reductions.