New York architect Christian Wassmann added a three-story cast-in-place concrete extension to a renovated 1930's bungalow in Miami Beach to create the Sun Path House. The 540-square-foot structure, which rests on a rounded core column, follows the curving path of the sun as it travels through the sky.
In and around the house you have a constant awareness that the sun is doing something to you.
The architect was tasked with building a tree house for his client. The central core serves as the trunk, and the rest of the structure is surrounded by palm trees, plants, and vines growing up the side of the house along metal cables.
The home's central floor contains a master bedroom, an open ground floor cooking and dining space, and an upper level roof deck. Details include ipe and walnut floors, a terrazzo ground floor, and marine grade aluminum fittings. Comprised primarily of concrete and coated glass, the structure contains principles of Organic Modernist architecture, such as exposed concrete that meets directly with the floors.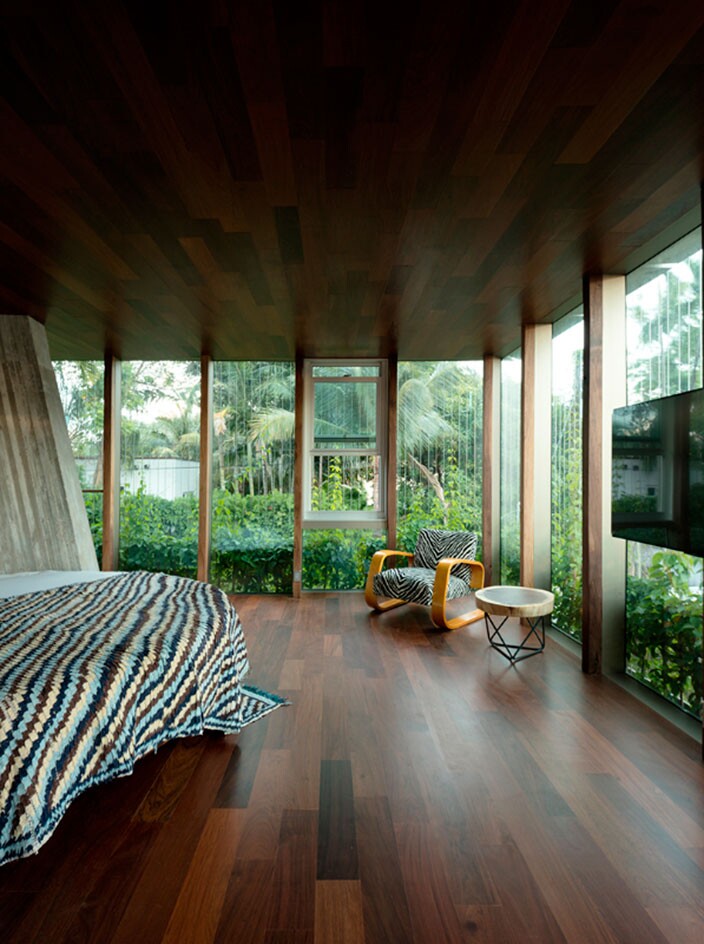 The home's Grand Opening occurred during Design Miami on Dec. 3.
To read more about the home visit Wallpaper.