Several builders, remodelers, and other industry professionals have been named by the National Association of Home Builders (NAHB) as winners of the annual NAHBGreen Awards, which recognizes excellence in residential green design and construction practices and green building advocacy. The winners were honored at a dinner during the International Builders' Show earlier this month in Las Vegas.
Four single-family projects, two green site development projects, one remodeling project and two multifamily projects were chosen as Projects of the Year. Scroll down for a snapshot and click here to access more coverage via our sister publication, Builder:
Single-family—Production: Alessandria—Reserve at Old Fredericksburg; Imagine Homes
Single-family—Small Volume: Imery Group's ProudGreenHome; Imery Group
Single-family—Custom: The Performance House; Preferred Builders, Inc.
Single-family—Affordable: Affordable Coastal Cottage; Habitat for Humanity Bay Waveland Area, Inc.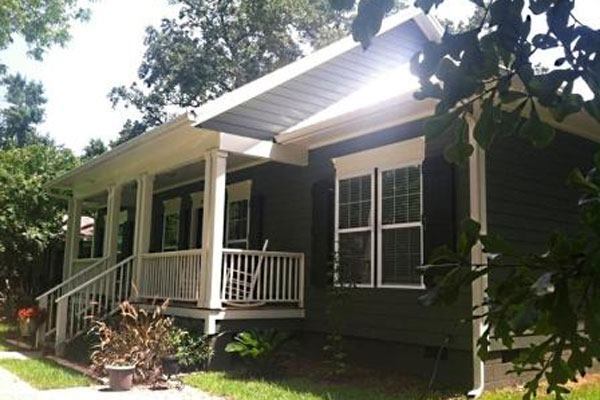 Green Site Development—Single-family Detached: Rivera Greens; Natale Building Corp.
Green Site Development—Multifamily/Mixed Use: Emory Point Phase 1; Gables, Residential
Remodel—Preserving Our Environmental Heritage in Heritage Hills, Paradise Found Construction; Balfour Beatty Communities and Balfour Beatty Construction
Multifamily, Low-Rise—Four Stories or Less: Fort Bliss Family Housing Emerald Homes; Balfour Beatty Communities and Balfour Beatty Construction
Project of the Year: Multifamily, High Rise—Five Stories or More: Arbor House, Bronx, N.Y., Blue Sea Development Company, LLC, N.Y.
In addition, three Advocates of the Year were named: Martha Rose of Martha Rose Construction; Build San Antonio Green; and Brian Baker of Baker Development Group. Click here for the full story from Builder.