Traditional skyscrapers, symbols of the concrete jungle, have nothing to do with being green. But a new, pencil-like building in New York City proposed by New York, N.Y.,-based ODA Architecture aims to change that stereotype with an innovated design of green space.
An urban residential tower mixed with a suburban backyard is the core concept of ODA's proposal. In a rendering submitted to Designboom, the design team described their vision of a NYC tower standing on East 44th Street, with floors separated by artistically carved concrete beams. The building, after construction, would look like Lego modules being glued together.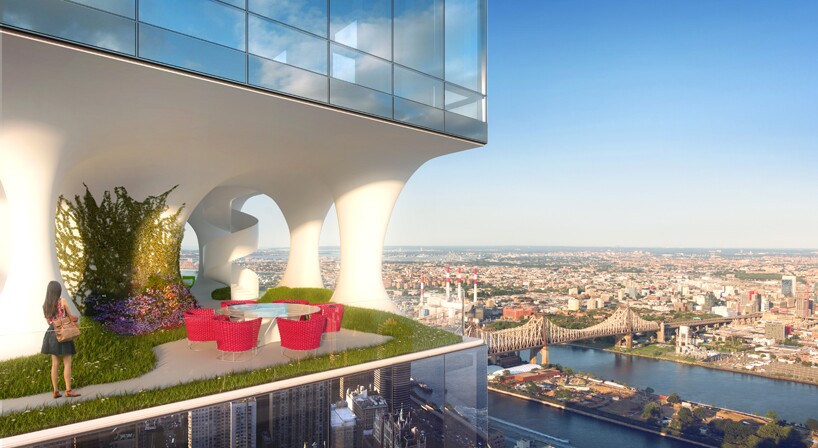 The garden gaps would be placed between every two floors and measure about 5 meters in height. The sculptural gardens would span about the size of an entire floor area--meaning there would be approximately 4,600 square feet of open green space per every 9,200 square feet inside the building.
The design will allow abundant sunlight to come into the building, while dramatically cutting down wind speed on higher floors. The communal green space will also offer residents an amazing 360-degree view of beautiful Manhattan, with the Empire State Building standing right beside.
Read more about this project on Designboom.