Graduate students at the Yale School of Architecture are working on a tiny home project in a low-income neighborhood in New Haven, Conn.
A team of 52 students took the challenge to build a 1,000-square feet home on a corner lot in New Haven's West River district. The entire construction process lasted through the summer, and an official dedication was made in early October.
The two-story home partially adopts New England style, clad in red cedar, and topped with a galvanized aluminum roof. However, the upper level of the home extends further than the lower level, making the project stand out from traditional homes in the community.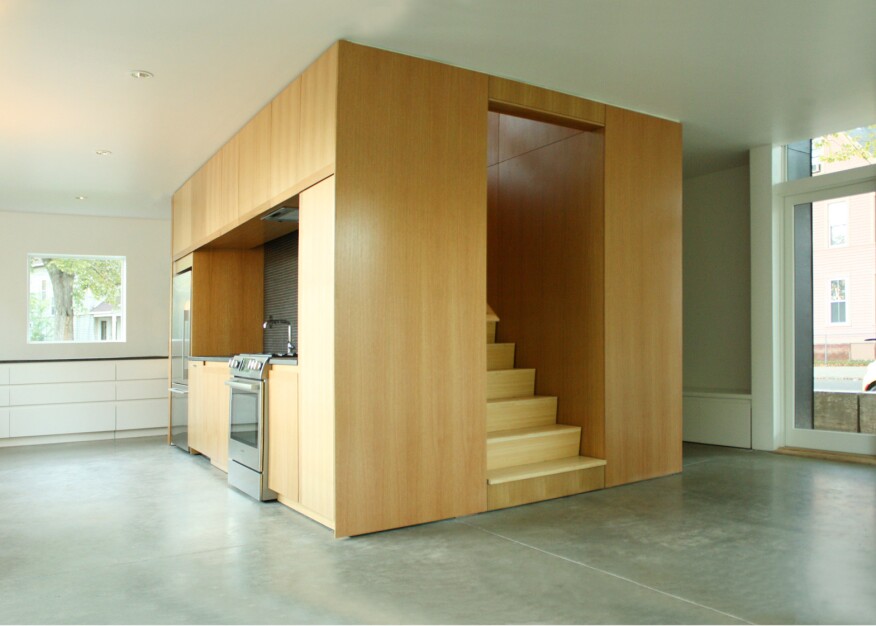 Being tiny and affordable, the house is designed to serve multiple functions. A wooden box surrounding the staircase creates separate zones for the kitchen and living area on the ground-floor.
Student designers outfitted the interior with concrete, bamboo flooring, white oak millwork, and modern appliances, creating an air of simplicity and modernity, and a skylight and large windows ensure that the home is filled with natural light during the day.
See more details about the project on Dezeen.